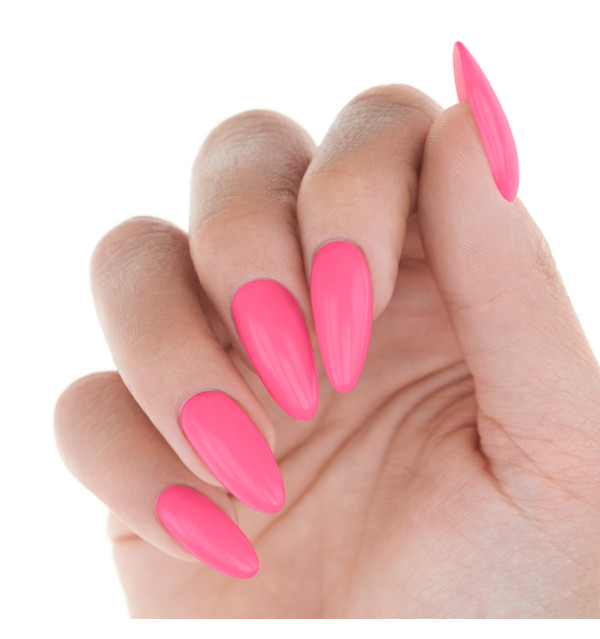  
Leon Neon - Gel Polish

Security policy (edit with Customer reassurance module)

Delivery policy (edit with Customer reassurance module)
Return policy (edit with Customer reassurance module)
  

Disinfect your hands and your customer's hands first.
2.     Go around the cuticles – adjust the method individually. They can be pushed back with a cuticle pusher, stick or go around them with selected bits.
3.     Matt the nail plate with a 100/180 gradation buffer, and remove the dust with a soft brush.
4.     Soak a cotton swab in purple Cleaner and carefully dehydrate each plate.
5.     Apply primer -  in 90% it will be Acid Free Primer. In the case of a more demanding plate, use Acid Primer.
6.     Apply a thin layer of the selected gel base and cure in the lamp for 30 seconds.
7.     Apply Chillmaker gel polish. Two coats of colour are required to achieve full coverage. Cure each layer for 30 seconds in the MultiLed lamp.
8.     Cover the nails with the selected top coat and cure them again for 30-60 seconds in the lamp.
9.     After removing the hands from the lamp wait for approx. 1 minute.
10.  If you used top coat with a sticky layer*, wipe each nail with a cotton swab soaked in Shea Super Shine Effect Cleaner.
11.  If you wish to make your design even shinier, additionally polish the nails with a dry cotton swab.
*top coat without a sticky layer does not need to be wiped with Shea Super Shine Effect Cleaner. One minute after the hands are removed from the lamp, it is enough to apply a drop of Shea Elixir with creatine on nail folds.